Bursting with all kinds of zesty exotic flavors, coconut sweetness and a bit of a spicy kick, this wholesome and comforting Thai Coconut Curry Soup tastes as heavenly as it is easy to prepare!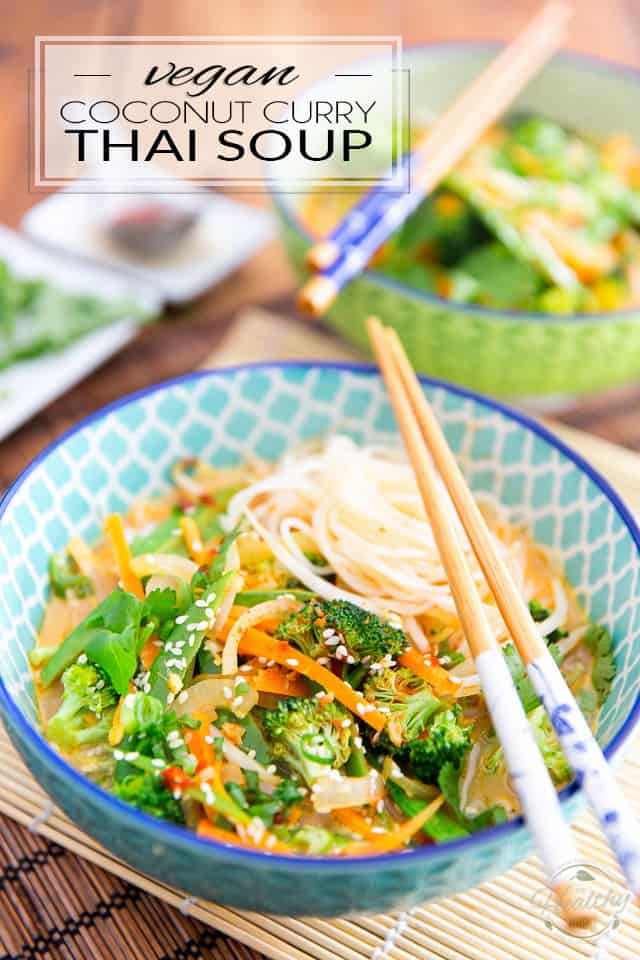 This Thai Coconut Curry Soup is perfect for those nights when you really don't feel like cooking and happen to be in need of a little comforting. You know, those kinds of nights when you would be super tempted to reach for the phone and order take-out?
Well, put that phone down right now, cuz we're about to do even better than this! As in way, way better!
Seriously, this soup is almost as easy to make as instant ramen noodles, yet it's so incredibly tasty, you'll probably want to eat it right out of the pot using the ladle as your spoon! And all it requires in order to come to life is a little bit of chopping and slicing, and then your totally minimal efforts will be rewarded with BIG, bold, exotic, exploding flavors, and a bowlful of concentrated soul-warming comfort!
So wadayasay… Got 15 minutes? Let's do this! 
The post Thai Coconut Curry Soup appeared first on The Healthy Foodie.