This is probably the easiest, and dare I say tastiest, spaghetti sauce you'll have ever made. And the best part is, no mess to clean up! Try it, you'll love it!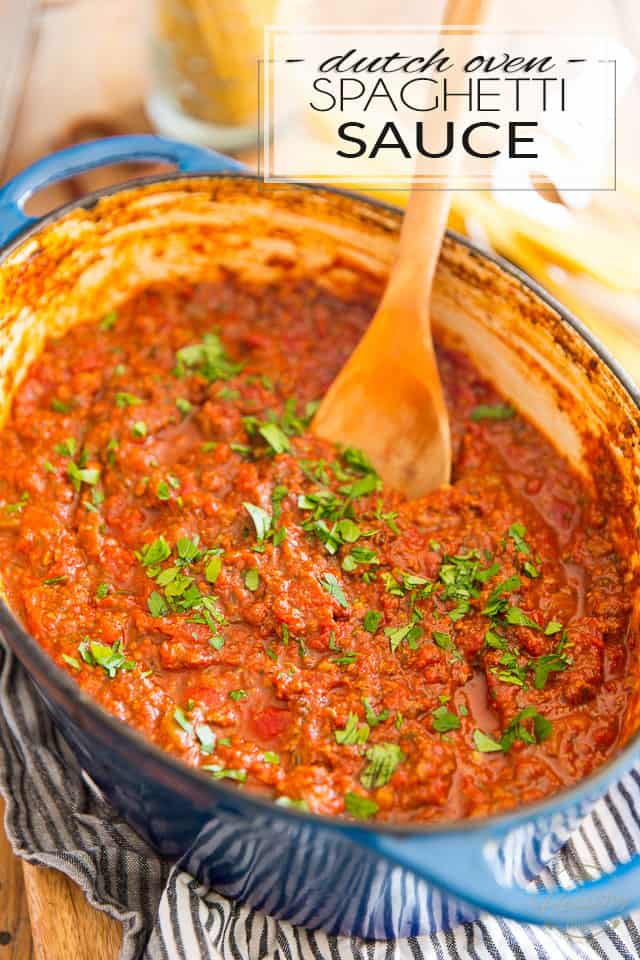 I must admit… this would be my dad's spaghetti sauce recipe. Well, I say my dad, but in fact, I think it was more my mom's… cuz back when I was a kid, she'd be the one making it all the time! As in really: all the time! She would make a fresh batch of this deliciousness Every.Single.Week. Yeah; my dad really loved his pasta! As for me, I remember being a tiny little toddler standing on a chair and helping my mom stir the sauce.
Needless to say I started making it on my own at a very young age and today, I could totally whip it up it with my eyes closed, even though nowadays I only will make a batch every now and then, since I don't do pasta quite as much, anymore…
The only thing that I have changed from the original recipe would be the preparation method. Indeed, my mom used to do this on the stove top, and she'd let it simmer for hours in a large stock pot which she would partly cover, but even at that, the sauce would splatter all over the place and make a huge mess in the kitchen. By the time the sauce was done, the range was usually covered in all kinds of totally cooked to semi-cooked drops of tomato sauce. And that, would be a witch to clean!
The post Dutch Oven Spaghetti Sauce appeared first on The Healthy Foodie.