In the mood for a little bit of Asian food? I've got just the thing for you! This spicy peanut chicken noodle dish is loaded with tasty morsels of chicken, crunchy veggies and soft rice noodles, all wrapped up in a rich and spicy peanut sauce.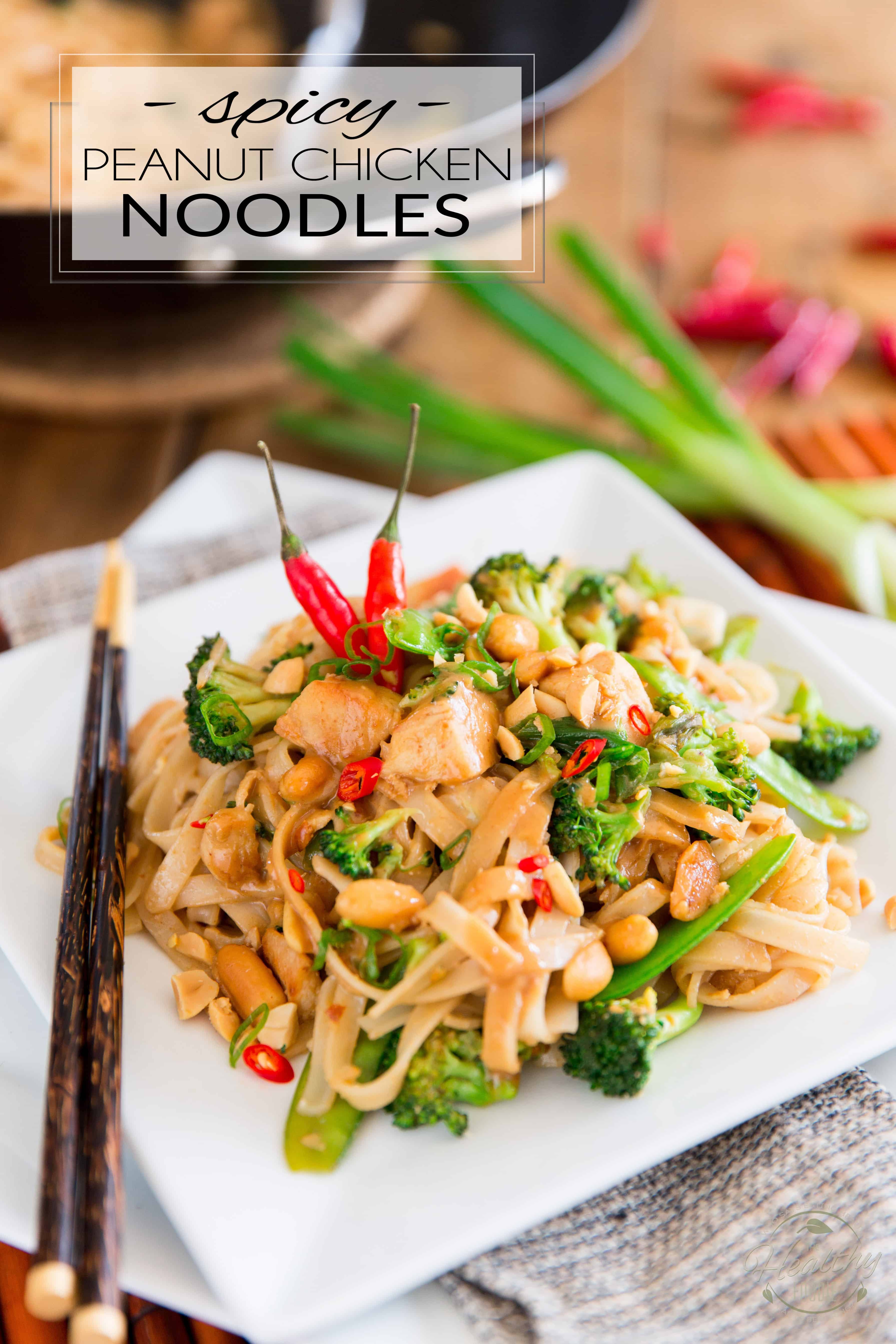 Next time you're in the mood for Asian take-out, instead of reaching for the phone, try whipping up these Spicy Peanut Chicken Noodles! You won't be sorry, I swear! 
Not only does this dish come together fairly quickly — probably as quick as it would take the delivery guy to get to your door — it's also just as tasty, if not more, AND good for you too!
The post Spicy Peanut Chicken Noodles appeared first on The Healthy Foodie.