A perfect option for your meatless meals, this super filling, delicious and nutritious vegetarian moussaka is guaranteed to please even those who think they're not big fans of eggplant!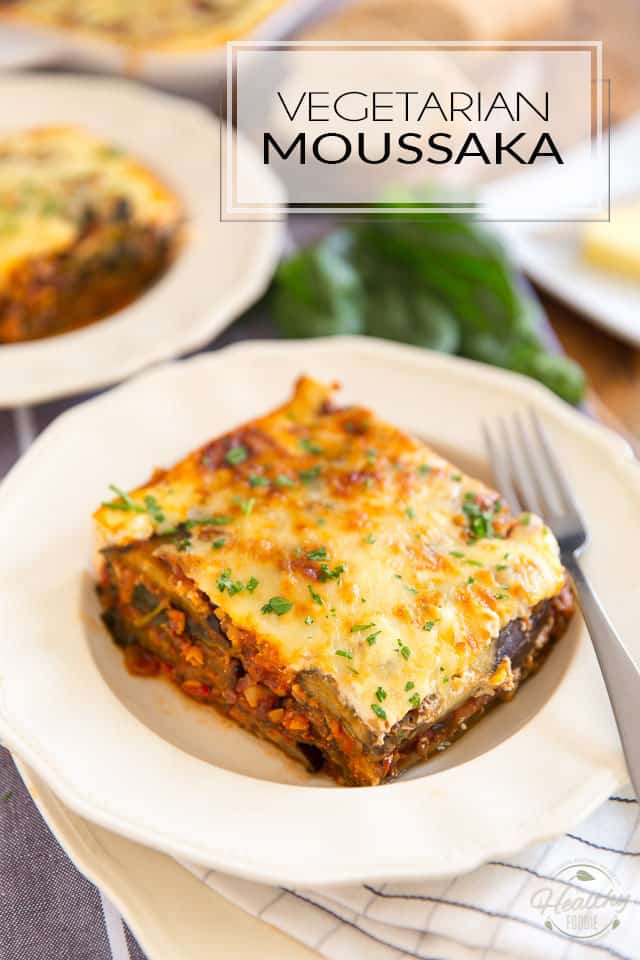 Although this Vegetarian Moussaka probably has very little to do with the authentic Greek dish — well, apart from the fact that it's made with layers of sliced eggplants that is  — I think that it still deserves to be called Moussaka! The way I see it, it's a super healthy and tasty vegetarian version of an already crazy delicious classic. 
Honestly, I don't think that the "real deal" has anything on this veggie version. The addition of chickpeas and lentils bring so much texture to the tomato sauce, while the thin eggplant slices practically melt in your mouth.  As for the cheesy topping, it just adds the perfect amount of tangy saltiness and brings the whole experience to a whole new level. 
Honestly, this vegetarian moussaka is so good, I think that it would convert just about any eggplant non-lover out there, and turn them into total believers!  
The post Vegetarian Moussaka appeared first on The Healthy Foodie.