In the mood for Thai but not sure if you prefer soup or salad? No need to decide! This Thai Fusion Veggie Noodle Salad offers the best of both worlds: a plethora of veggies, loads of chewy Konjac noodles and an explosion of delicious Thai flavors. All cravings addressed!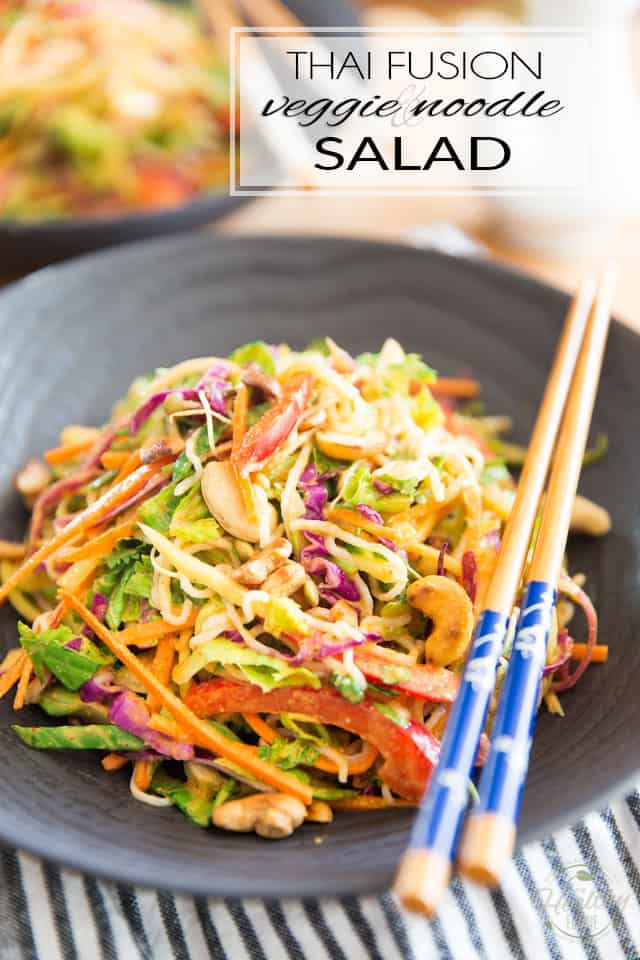 I came up with this salad recipe last week, on a night where I really was in the mood for a hot bowl of Thai Coconut Curry Soup but sadly didn't have all the necessary ingredients. Plus, also felt like I needed to whip up a huge salad, because I had a bunch of veggies that were in dire need of getting used up. 
So, I decided to sort of fuse both dishes together, — hence the name Thai Fusion Veggie Noodle Salad — so I would get the best of both worlds. 
I totally played it by ear and didn't measure or write anything down: I just used a little bit of this and a little bit of that and let my creativity (and the content of my fridge) guide me. But the resulting dish was so crazy yummy that I ran to my office the second I finished eating to write down every single ingredient that I'd used to make it. I just had to share this recipe with you, and well, log it so I would get to make it again, and again, and again. continue reading
The post Thai Fusion Veggie Noodle Salad appeared first on The Healthy Foodie.