Cakes don't get much healthier than this Buckwheat Apple Ring Cake. On top of being completely vegan, it also happens to be free of gluten and refined sugar. Of course, it's also absolutely delicious!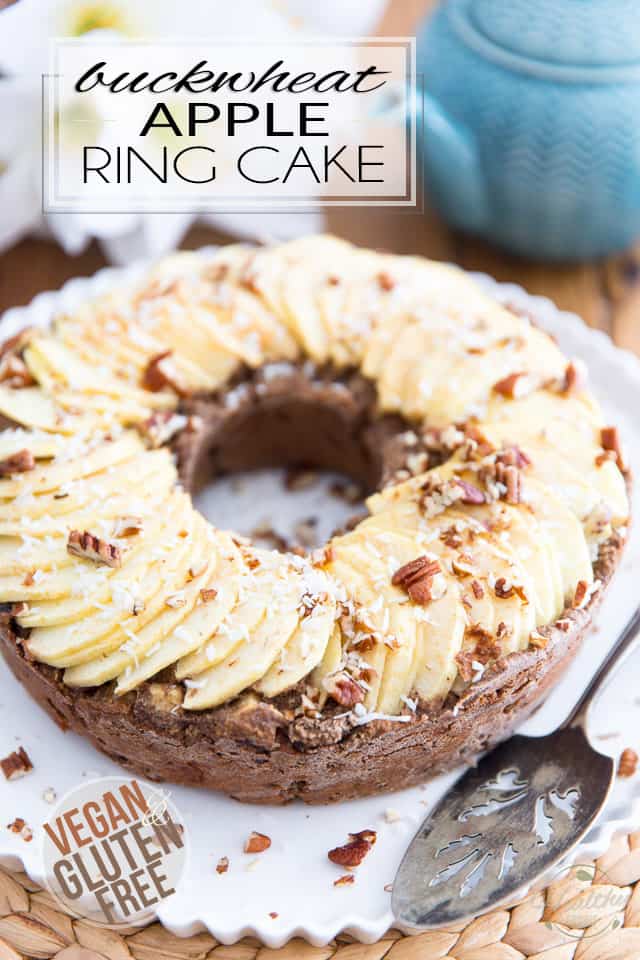 This Buckwheat Apple Ring Cake I originally created ages ago, in March of 2012 to be exact, after a friend had challenged me to "heatlthify" an apple cake recipe he'd found on the Internet.
I'd readily accepted his challenge and practically reinvented the thing… Not only did I manage to keep it vegan, like the original, but also made it gluten and refined sugar free. Indeed, the only ingredients in charge of bringing sweetness to this gorgeous ring cake are apples and raisins. Yet, it tastes plenty sweet to be enjoyed as dessert!
HA! I'm telling you, cakes don't get much healthier than this one. Especially not cakes that taste this good! This one has a really dense yet surprisingly moist texture, and offers very pleasant and distinct notes of buckwheat, which remind me of my childhood's breakfasts, when my dad used to make buckwheat pancakes for us. Paired with apples, it's like a match made in heaven!
The post Buckwheat Apple Ring Cake appeared first on The Healthy Foodie.