Whether you choose to enjoy it for breakfast or dessert, this Raspberry Chia Seed Pudding will no doubt become a favorite. Super quick and easy to make, it requires only a handful of ingredients; just whizz everything together and simply let it sit while you're at work, or sleeping!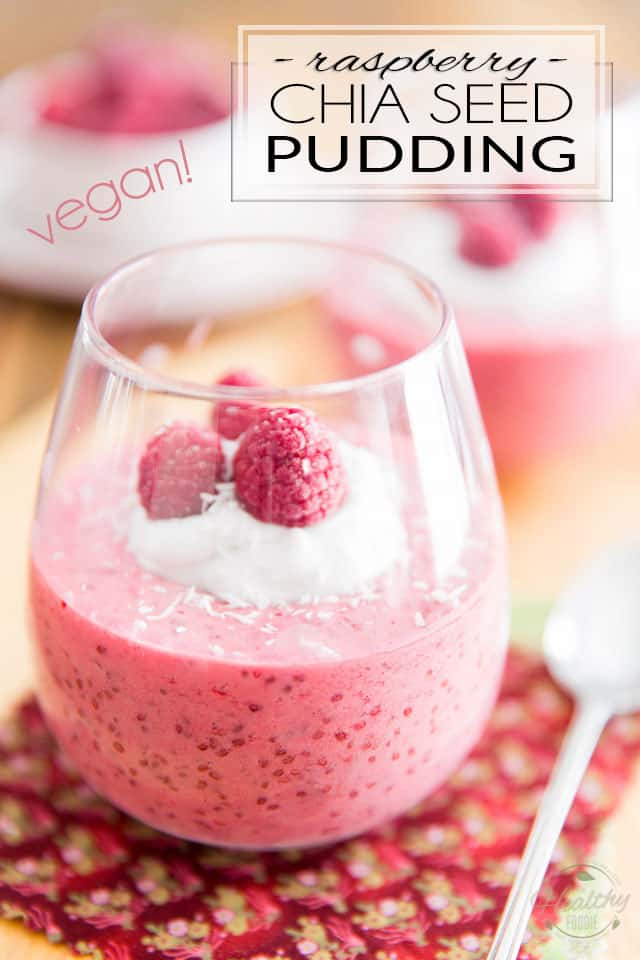 Got 2 minutes? Great, because that's all you'll need to whip up this super delicious Raspberry Chia Seed Pudding. And I'm not even exaggerating. 
Indeed, your active role in the realization of this beautiful breakfast, snack or dessert, summarizes in throwing a handful of ingredients into a magic bullet or food processor, give them a good swirl, stir in some chia seeds and then transfer this lovely mixture into bowls or glasses and pop this all straight into the fridge. 
Then the chia seeds will start working their magic; they'll slowly expand and soften up and do what it is that only chia seeds know how to do: produce that yummy gel-like coating that we all dig so much. (of course, chia seeds will do way much more than just that for ya! You can read all about their multiple health benefits in this brilliant article). 
Seriously, if there is one treat that you can enjoy without feeling one tiny bit guilty, this would be it. It tastes crazy good, but it's even better FOR you! It's a total win-win thing. 
And if raspberries weren't your thing, don't let that stop you. Try subbing blueberries, strawberries, mango, bananas, pineapple, or any other fruit that you happen to like!  continue reading
The post Raspberry Chia Seed Pudding appeared first on The Healthy Foodie.