This scrumptious Chocolate Cobbler is a classic Southern dessert recipe.  With a delicious brownie-like topping and a rich fudge sauce on the bottom, this Chocolate Cobbler is like a lava cake but so much easier to make. Great for reunions, potlucks, and more!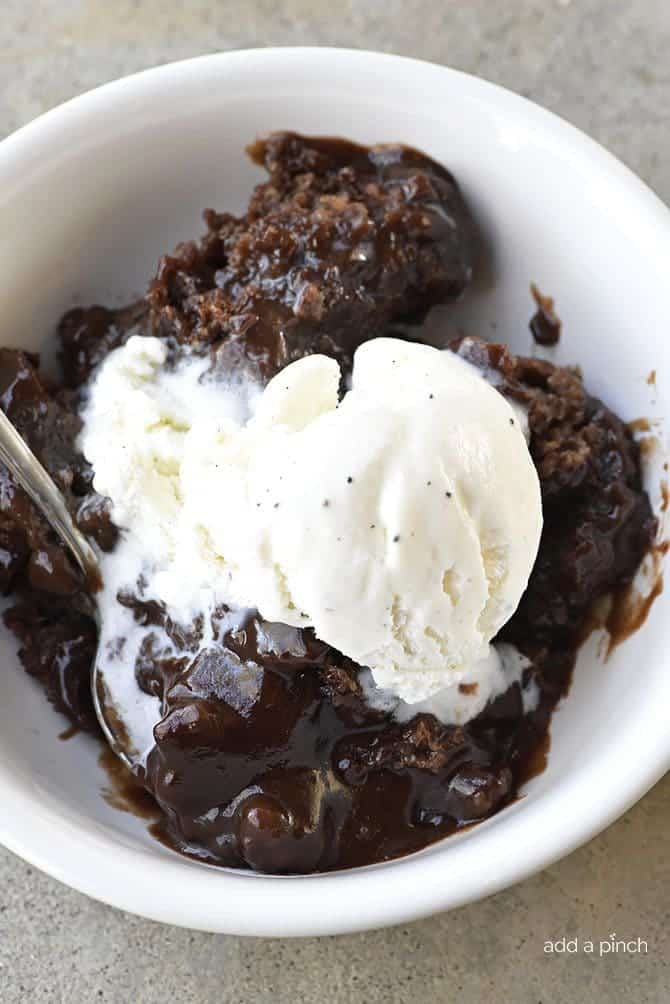 My Grandmother's Southern Chocolate Cobbler is rich, fudgy, delicious, and a Southern classic. If you have chocolate lovers in your life, you should make this for them soon. It really is a pretty perfect combination of a dessert! The top is like a delicious brownie while the bottom is a rich, fudgy sauce. When you scoop a bit of it out, the fudge sauce is smooth and creamy and the combination reminds me of the rich lava cakes that everyone loves so much! But goodness, is this so much easier!
I have to tell you a secret though, it's best served with a big ole scoop of homemade vanilla ice cream. That just takes it right on over the top!
(more…)
The post Southern Chocolate Cobbler Recipe appeared first on Add a Pinch.
Original source: https://addapinch.com/southern-chocolate-cobbler/