Rich, creamy, thick, comforting, soul warming, and crazy delicious! Yet, you will never believe just how nutritious this Vegan Cream of Mushroom and Wild Rice Soup actually is…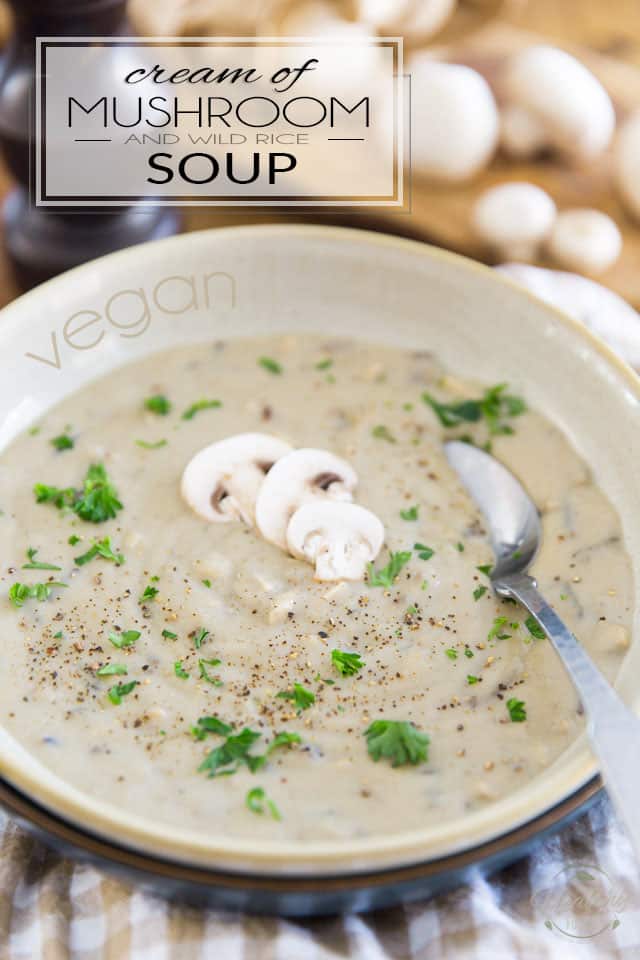 Looks like I've been in "revisiting old posts" mode lately… Trust me, it's not a bad thing; not a bad thing at all! In fact, I'm bringing a bunch of truly worthy recipes back to the top of the pile! This beautiful cream of mushroom soup, for instance… I'd created it a while back after I'd gotten inspired by one of my favorite fellow bloggers of the time, and to this day, I remember having fallen head over heels for it at first bite!
However, over the years, certain people had reported in the comments that they hadn't had much success with the recipe. Some found their rendition turned out too watery, or grainy, while others found it to be kind of bland. I could never quite figure out why, as bland food is something I simply do not do. I would never post a recipe for something that tasted bland…
So I retested the recipe exactly as written — save for a minor change that I had to do to accommodate my new dietary reality — and frankly, I fell in love all over again. This soup, it tastes absolutely fantastic! It's delicate, simple and earthy, just like any mushroom soup should be… but it tastes really, really good! And it's crazy creamy, silky, and thick. So thick! Plus, it's loaded with all kinds of pieces of creamy mushrooms and nutty, chewy wild rice. So good!
The post Cream of Mushroom and Wild Rice Soup appeared first on The Healthy Foodie.